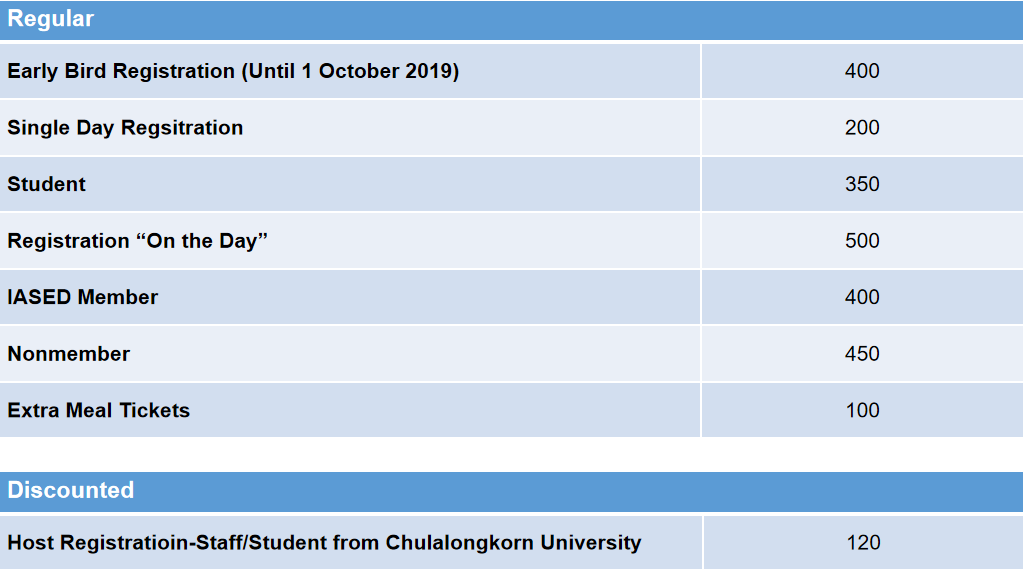 *****Note:
1. Regular Full Registration Fee covers: publication fee + meeting sessions on Dec. 15-17. + 2 coffee breaks+1 lunch+1 dinner on Dec. 16 + conference kits.
2. Each participant will get one meal ticket, if need more meal tickets, you are supposed to pay for them.
3. Tutorials should be registered individually.
4. Tutorial Registration includes: all tutorials sessions + lunch on Dec. 15.
5. If the full paper exceeds 6 pages, the additional pages will be charged as 70 USD/ page.
6. Students registration applicant should provide student identity.
7. Printed program, attendance certificate, souvenir will be provided on conference site.
8. Bank charges borne by the applicant.
9.The full papers will be published on line.
10.For "No shows", registration fee is nonrefundable.
11. Cancellation policy: Applicant should send the refund/cancellation requests before 21 May 2019. Cancellations will incur a US$100 administrative fee. NO refunds can be provided after this date.
Registration Files