Welcome to ICFMCE 2018
2018 2nd International Conference on Functional Materials and Chemical Engineering(ICFMCE 2018) will be held in Khalifa University in Abu Dhabi, UAE on November 20-22, 2018

ICFMCE 2018 welcomes researchers, engineers, scientists and industry professionals to an open forum where advances in the field of Functional Materials and Chemical Engineering can be shared and examined. The conference is an ideal platform for keeping up with advances and changes to a consistently morphing field. Leading researchers and industry experts from around the globe will be presenting the latest studies through papers and oral presentations. Over the three days of this conference, you'll have an opportunity to hear about the latest developments and changes in an incredibly exciting field.
The 1st ICFMCE has been held in Dubai, UAE on Nov. 24-26, 2017 successfully.
*Conference Program of ICMFCE has been updated, click here to check Final Conference Program
Submission
All submitted papers need to be original, must not be previously published or accepted for publication elsewhere, must not be under review by any other conference or publication during the review cycle.

Authors are invited to submit abstract/ full paper using the On-line Submission System, any questions, please contact: icfmce@iased.org
Please find the paper format here(submitted papers need to follow the required fonts strictly):
Paper Submission (Authors): Paper Format
Abstract Submission (Presenters): Abstract Format
All submitted papers will go through a double-blind reviewing process by at least two reviewers drawn from the chairs of committees, also if you dont want to publish any paper, you are welcome to join us as presenter, listener, etc.
Publication
All accepted papers will be published in the digital conference proceedings which will be Indexed by all major citation databases such as Conference Proceedings Citation Index – Science (CPCI-S),(Thomson Reuters, Web of Science), Scopus, Ei Compendex, Inspec, INIS (International Nuclear Information System), Chemical Abstracts, NASA Astrophysics Data System, Polymer Library, etc.
A selection of papers will be recommended to be published in Open Chemistry.
News
News! The conference program has been updated! Click here to check.

Big news! The conference date has been changed. The new date is:November 20-22, 2018.
Good news! March 24, The 3 plenary speakers and 12 keynote speakers are now confirmed for ICFMCE 2018 - click here to view the details: http://www.icfmce.org/kn.html ;
Good news! March 18, 2018.Prof Pistikopoulos (Director Energy Institute, Texas A&M University) and Dr. Griffiths (Vice President Research, Khalifa University) have accepted invitation to give plenary lectures at ICFMCE2018.
Good news! March 2, 2018. ICFMCE 2017 conference proceeding has been published online: http://iopscience.iop.org/volume/1757-899X/323
Key Dates
Early bird registration 30 August 2018
Final technical program 2 October 2018
Technical Program overview
Final Conference Program
Call for Submission
Topics listed below are examples of the topics that we plan to highlight at ICFMCE 2018. All other topics within Funcitonal Materials and Chemical Engineering are welcome
Energy systems engineering
Carbon dioxide management
Food & Nutrition
Water management
Big Data & Artificial Intelligence
Smart Manufacturing
Process Intensification
Chemical Engineering Fundamentals (thermodynamics, transport phenomena, modelling, control, separation techniques, ...)
Molecular & Material Design
Advanced Materials
Chemical Product Design
...
---
Hotel

Jannah Burj Al Sarab

Jannah Burj Al Sarab is located in the heart of downtown Abu Dhabi, just a 5- minute drive to the Corniche. Guests can enjoy the super fast WiFi throughout the entire hotel.
Qasr Al Hosn is 2.8 km from Jannah Burj Al Sarab, while Saadiyat Beach and Al Maryah island which houses The Galleria Mall, are within a ten-minute drive away. Abu Dhabi Mall is just within a five-minute drive. The nearest airport is Abu Dhabi International Airport, 29 km from Jannah Burj Al Sarab. In close proximity also is Sheikh Zayed Grand Mosque, 21 km from the hotel.
Add: Mina Street Abu Dhabi, Abu Dhabi, UAE
Tel: +971 2 307 6 307
Reserve: Please feel free to contact us to reserve the rooms.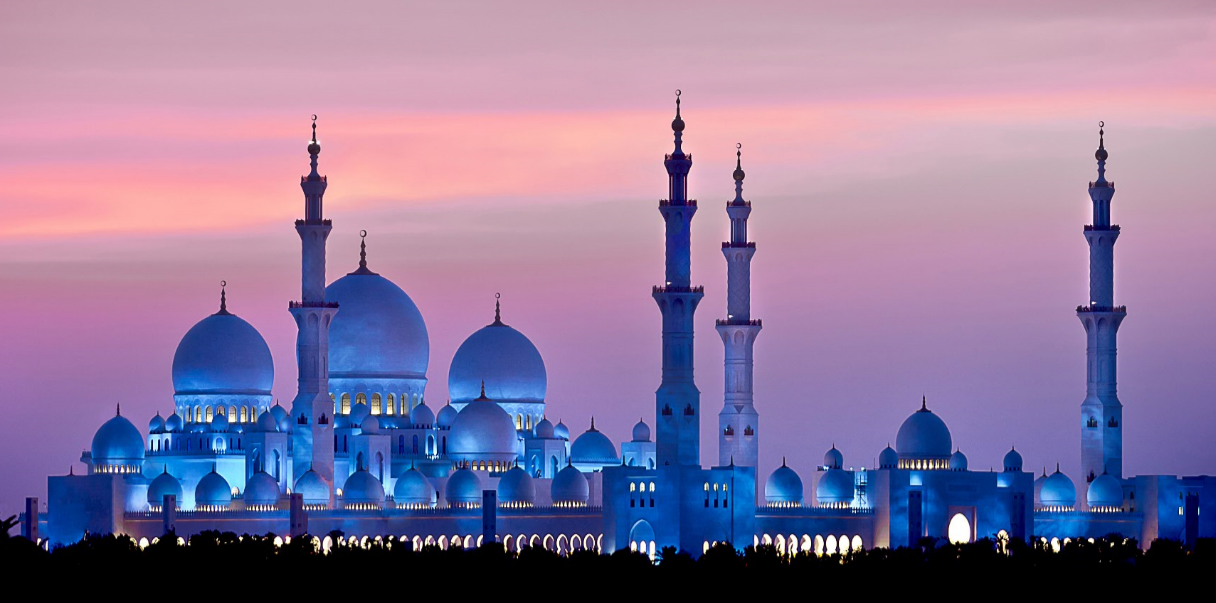 Khalifa University of Science and Technology, Abu Dhabi, UAE