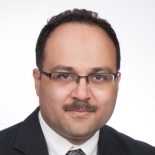 Prof. Dr. rer. Nat. Hesham A. El Enshasy
School of Chemical and Energy Engineering, Faculty of Engineering, Universiti Teknologi Malaysia (UTM)
Title: Bioprocess platform design for large scale production of bioactive molecules from Mushrooms
Abstract:
Biography:
Prof. Hesham Ali El Enshasy is Director of Institute of Bioproduct Development (IBD), and professor in bioprocess engineering, school of Chemical and Energy Engineering, Faculty of Engineering, Universiti Teknologi Malaysia (UTM). Chair for Food Division 15A (2016-2017) AIChE, and the current co-Chair for Food, Pharmaceutical& Bio-Engineering Division, Division 15A (Food), American Institute of Chemical Engineering (AIChE).
Before joining UTM, he was the assistant director of City for Scientific Research for Research Institutes Affairs (Alexandria, Egypt). Prof. El Enshasy received his B.Sc. and M.Sc. in Microbiology (Ain Shams University, Egypt), Dr. rer. Nat. in Industrial Biotechnology (TU Braunschweig, Germany 1998), M.Sc. Technology Management (UTM, Malaysia). Post Doc. Faculty of Chemical Engineering, The Ohio State Univ. (USA) and GBF, (Germany). He is also visiting guest professor and honor guest professor to many world class universities in USA, Germany, China, Sweden, Japan, Australia, Saudi Arabia, Greece, and Algeria.
He established many research and industrial platforms for the industrial production of different bioactive metabolites using microbial, mammalian and plant cells in many universities, research institutes and companies. Prof. El Enshasy is active as editorial board member in many scientific journal and he is currently the Editor-in-Chief for International Journal of Biotechnology for Wellness Industries (IJBWI) and Bioscience Biotechnology Research Asia (BBRA). He is also the current editor of book series Industrial Biotechnology (CRC Press, USA).
Prof. El Enshasy has two technology patents and more than 150 publications in peer reviewed international journals, book Chapters, and books. He was also invited as keynote, plenary, and guest speaker in more than 60 international conferences in field of industrial biotechnology. He is also active as advisory board member, scientific and bio-business consultant for biotechnology companies in Egypt, Belgium, Greece, USA, China and Malaysia for the important three Ts (Technology Transfer, Technology Implementation and Technology Development) as well as process and platform designer for chemical processing and Biotechnology industries.